Click here to watch videos from the conference.
Nanotechnology, the science of the very small, is a rapidly emerging set of technologies being applied in virtually every industry sector, including health care, energy, food, cosmetics, materials, computer and communication technologies, automotive, environmental services and many others. At the same time that nanotechnology is providing many new exciting applications and benefits, it also has the potential to create significant new risks for workers, consumers and the environment. After several years of studying the problem, federal agencies such as EPA, FDA and NIOSH are now moving forward with more aggressive regulation of nanotechnology, and a variety of other non-regulatory risk management and safety initiatives are being proposed or implemented.
This conference, sponsored by the Center for Law, Science & Innovation at the Sandra Day O'Connor College of Law at ASU, in partnership with the law firm of Polsinelli Shughart PC, the Center for Nanotechnology in Society at ASU and the ABA Section of Science & Technology Law, will examine recent trends and challenges in regulation and risk management of nanotechnology. Top national and international nanotechnology experts from government, industry, non-governmental organizations, the insurance industry, and academia will be featured.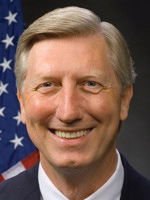 Steve Owens
Assistant Administrator, Office of Chemical Safety and Pollution Prevention, Environmental Protection Agency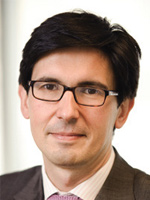 Robert Falkner
Senior Lecturer, International Relations London School of Economics and Senior Research Fellow, LSE Global Governance